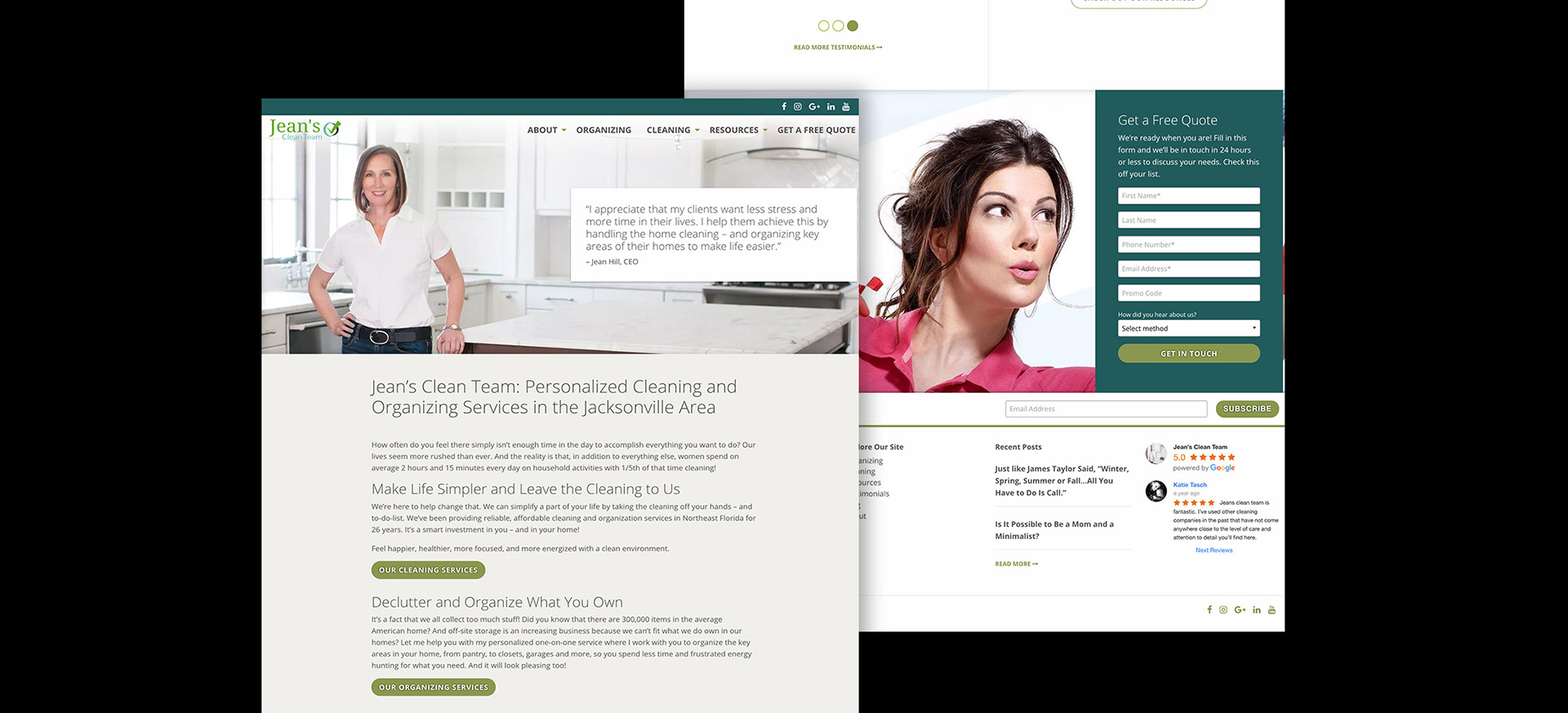 Users
Male and female working professionals 25+ years old
Problem Statement
Jean's Clean Team needed a responsive website that users could access from any device and that would allow them to book services. 
Goals
1. Create information architecture
2. Establish brand colors, fonts, etc. 
3. Redesign website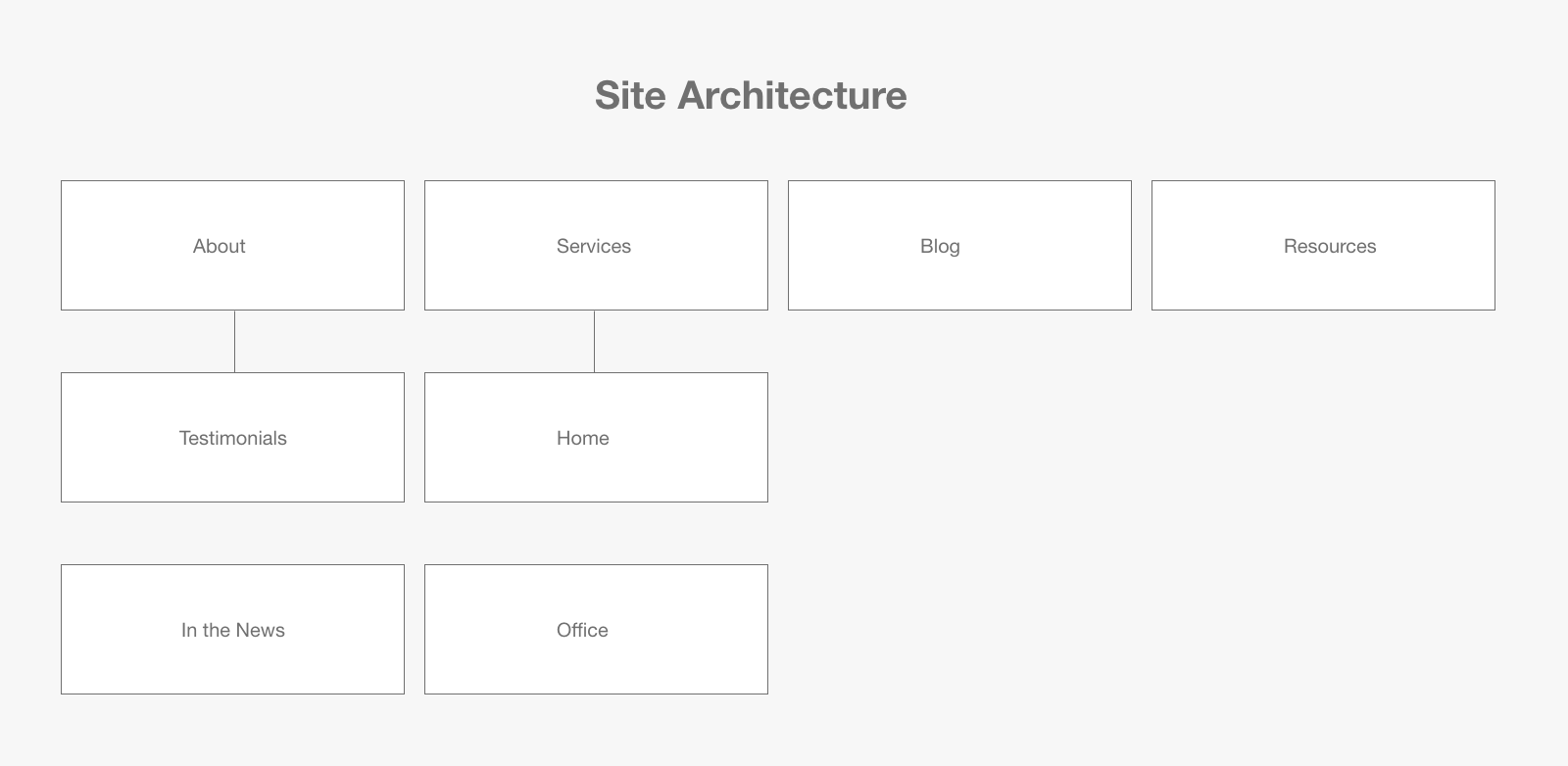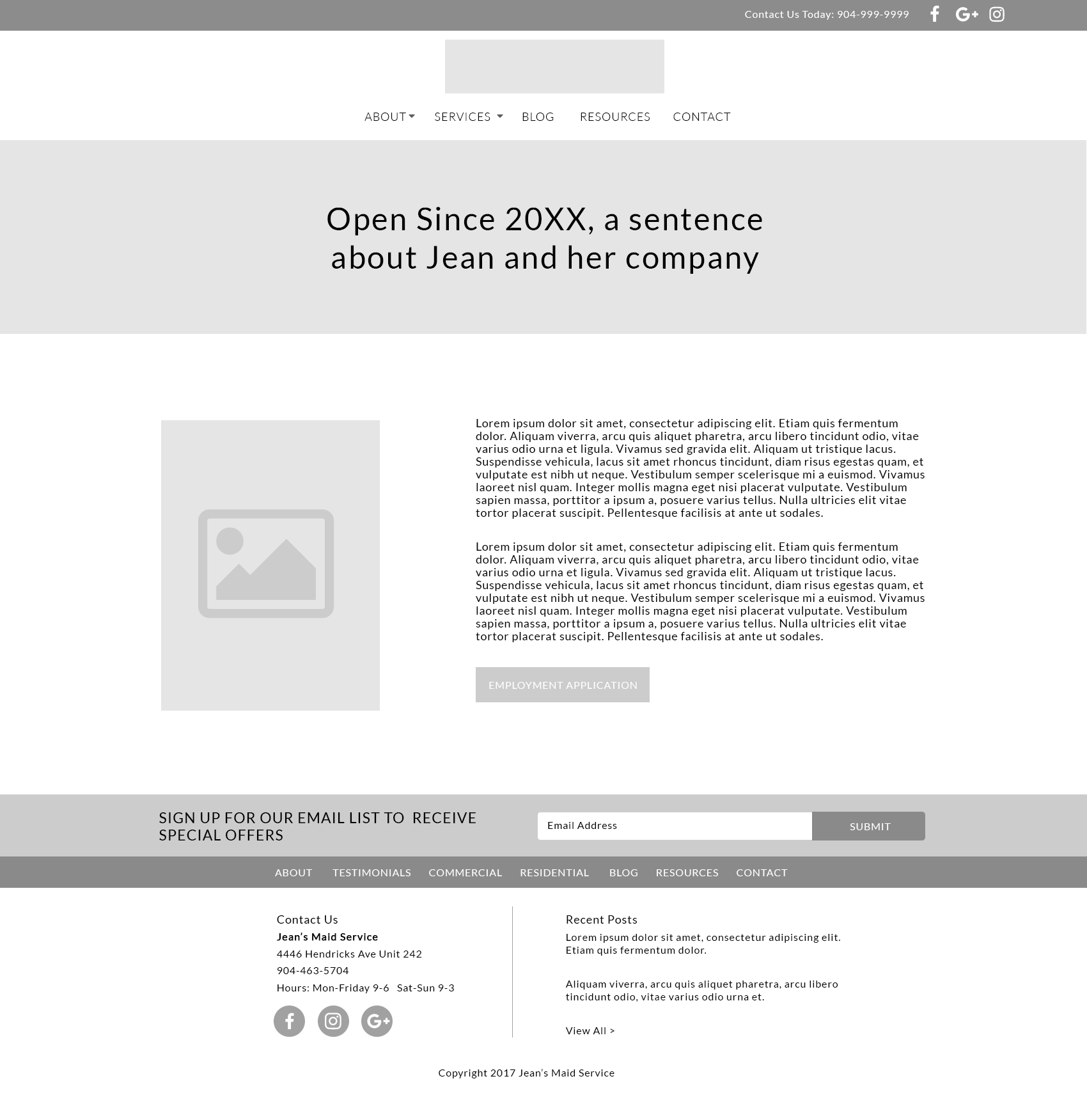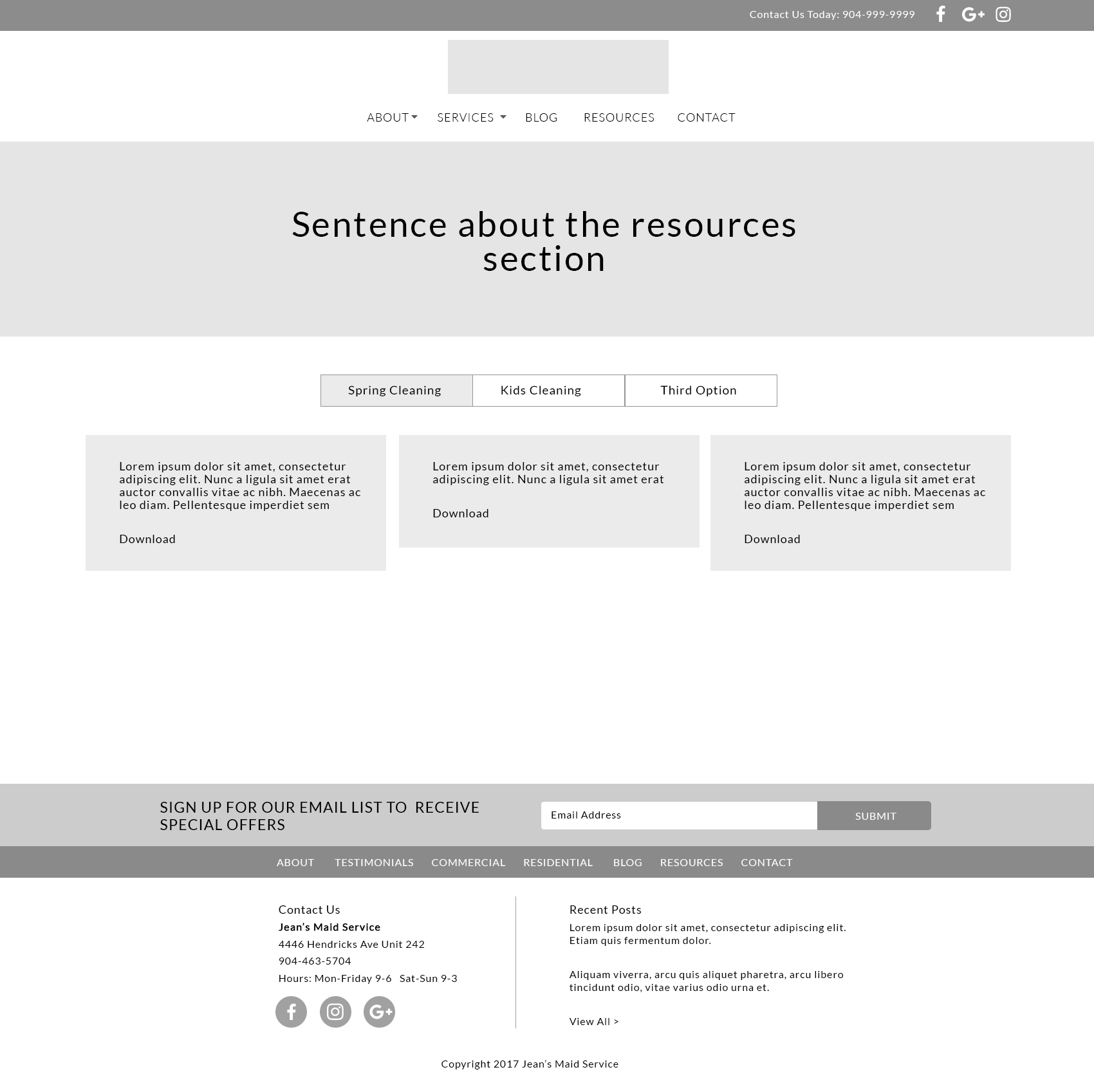 Process
Initially, I worked directly with the client to gather requirements needed to start the project. I sent a questionnaire to the client that would provide me any details needed for the new website. Once all the requirements were discussed with the client, I performed the following research methods.
Research Methods
1. Market Research Analysis
2. Information Architecture
3. Usability Testing with Customers
Low Fidelity Prototypes
​​​​I sketched out ideas and then quickly moved into creating low fidelity prototypes. These prototypes were presented to the client. After receiving feedback and making changes to the prototype I created a moodboard to capture colors, potential imagery, and design elements.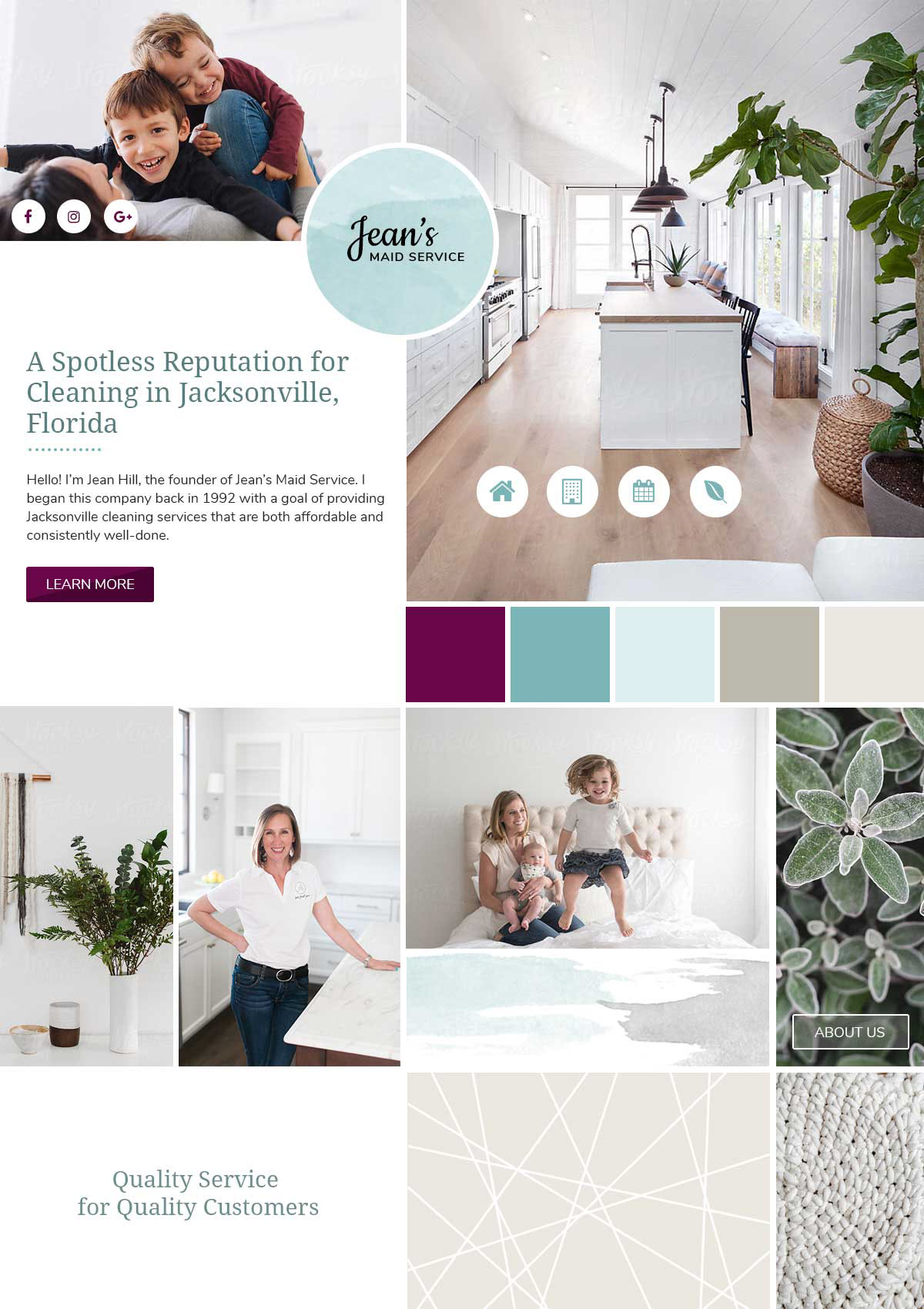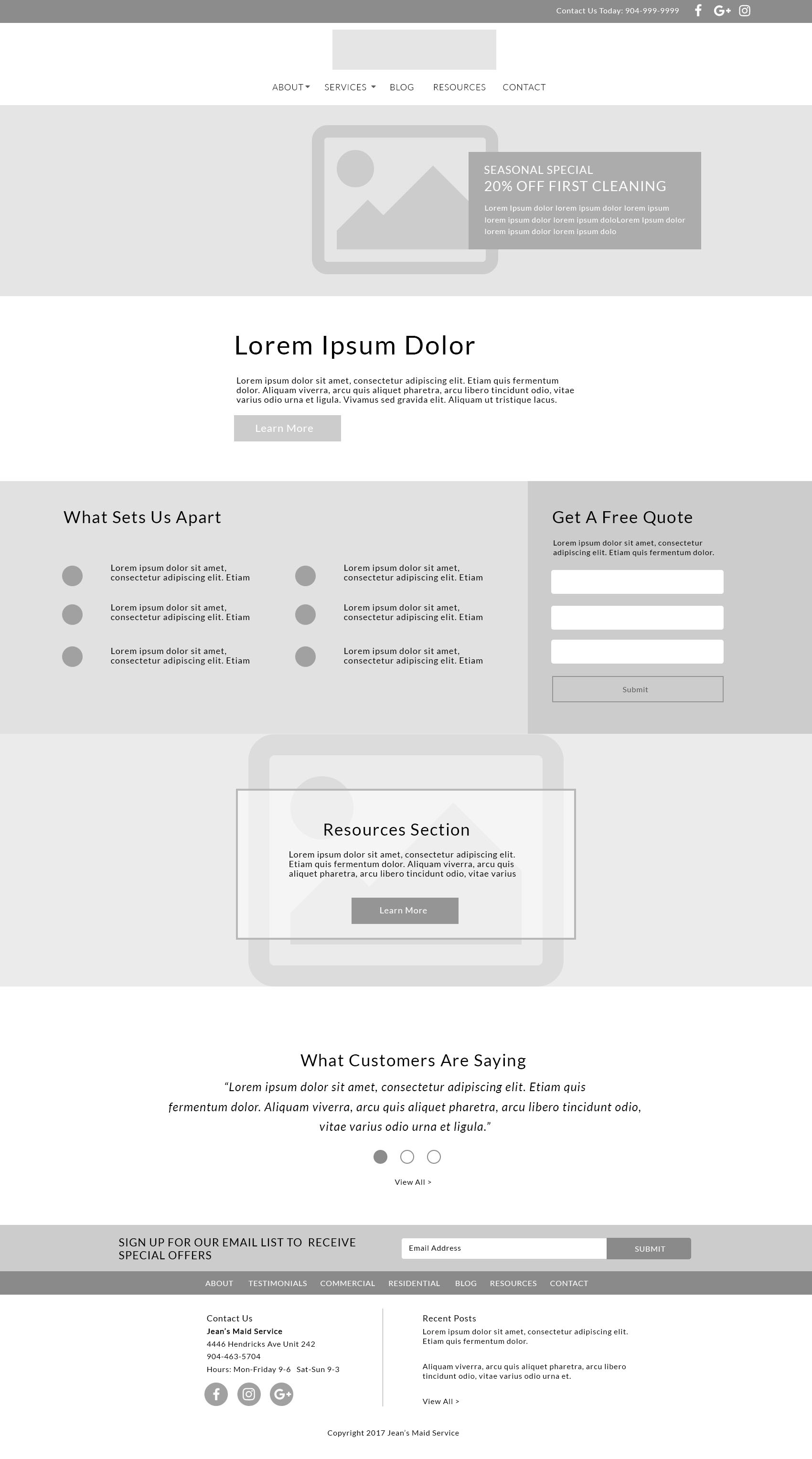 High Fidelity Prototypes
These were designed and presented to the client, any changes requested were made. After approval, I worked closely with a developer to build out the website in Wordpress.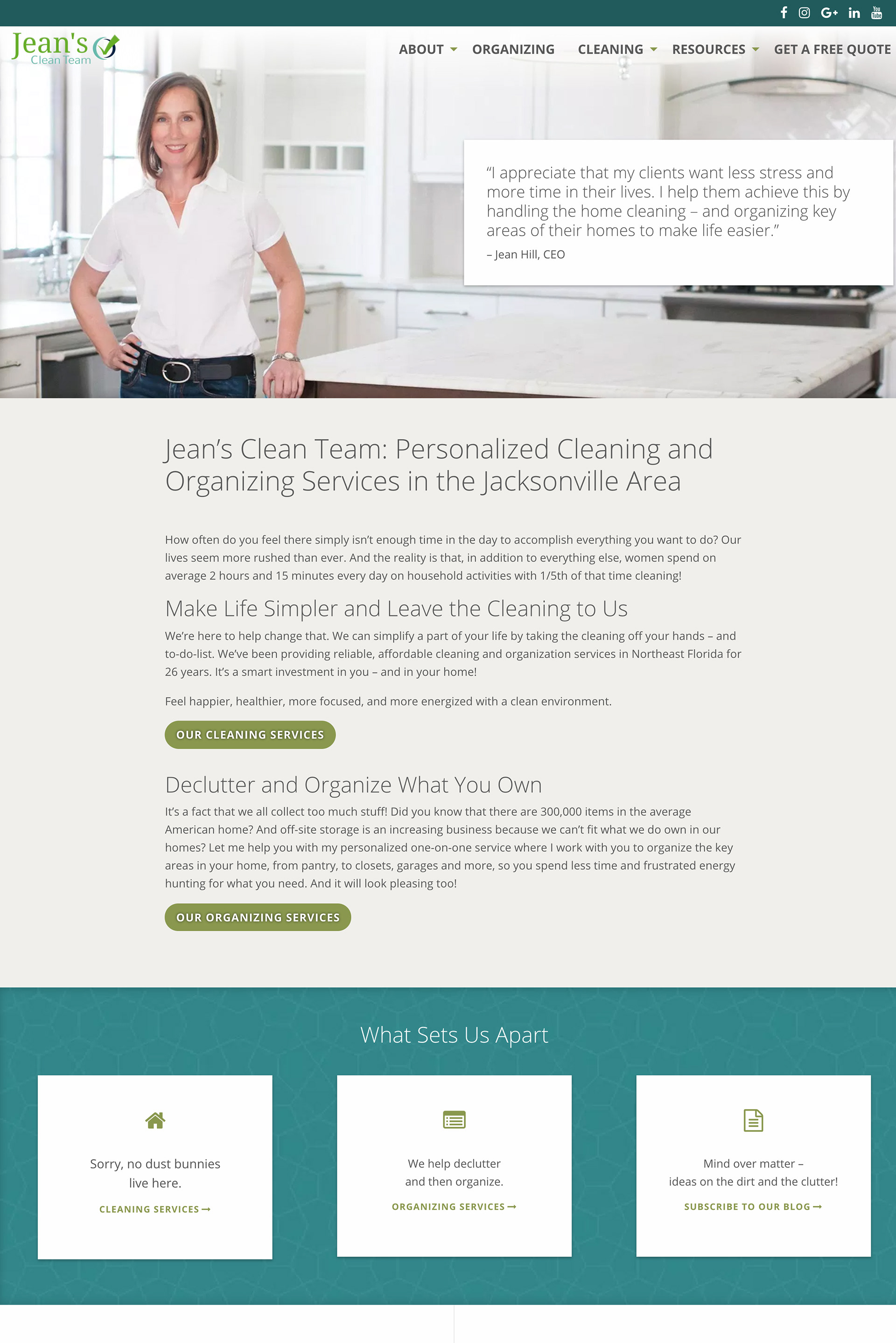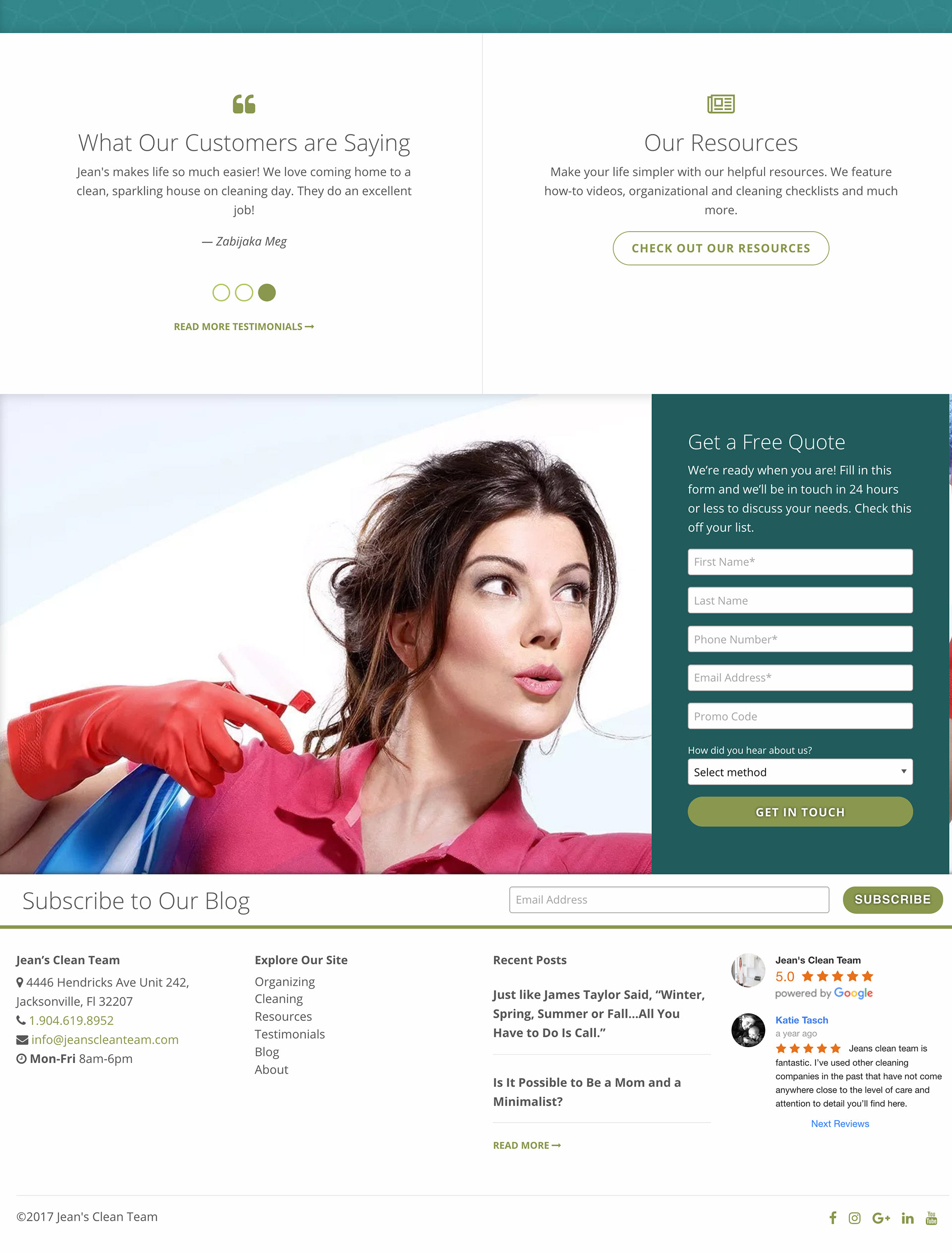 Outcomes
The client and customers were very happy with the new responsive website, Client reported an increase of 10% in bookings through the website and an increase of website traffic by as much as 25%.